Heritage of America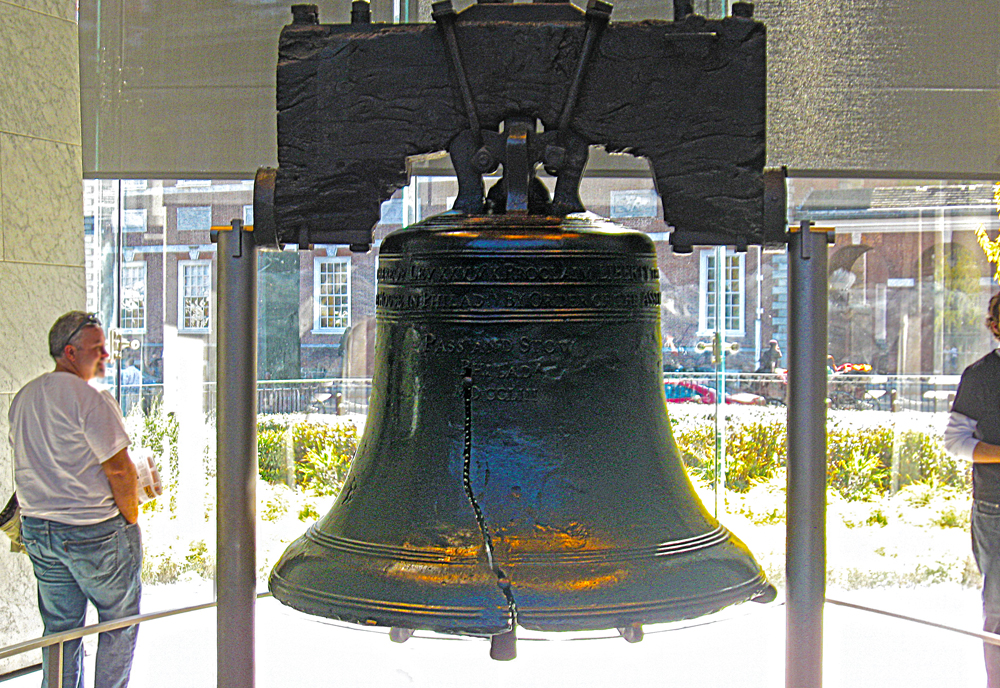 Heritage of America
Follow the epic story of American democracy. Spend one night in Philadelphia and view the Liberty Bell and see Independence Hall on a city tour. Walk the hallowed battlefield at Gettysburg and tour the National Military Park & Museum. Enjoy a choice between visiting President Eisenhower's home (a National Historic Site) -OR- a walking tour of historic downtown Gettysburg. Stop in quaint Harpers Ferry, then travel along the famous Skyline Drive for amazing views of the Shenandoah Valley. Visit the presidential estates of Washington's Mount Vernon and Jefferson's Monticello. Tour some of Colonial Williamsburg's 88 restored historic buildings. Explore the countless treasures of the Smithsonian Institution with your choice of visiting the National Air and Space Museum -OR- the National Museum of American History. Tour Washington, D.C.'s National Mall and view the moving World War II Memorial, the Vietnam Veterans Memorial and the Korean War Memorial. Visit Arlington National Cemetery.

With Collette, the World is Within Your Reach
True adventures go beyond incredible destinations or inclusive packages. Collette delivers a sense of possibility across all seven continents.
Since 1918, we have been sharing our love of travel. Today our worldwide travel collection features comprehensive land tours, river cruises, rail journeys, small group tours, family trips, garden holidays and more. With Collette, wake each morning on tour with a new experience in f
...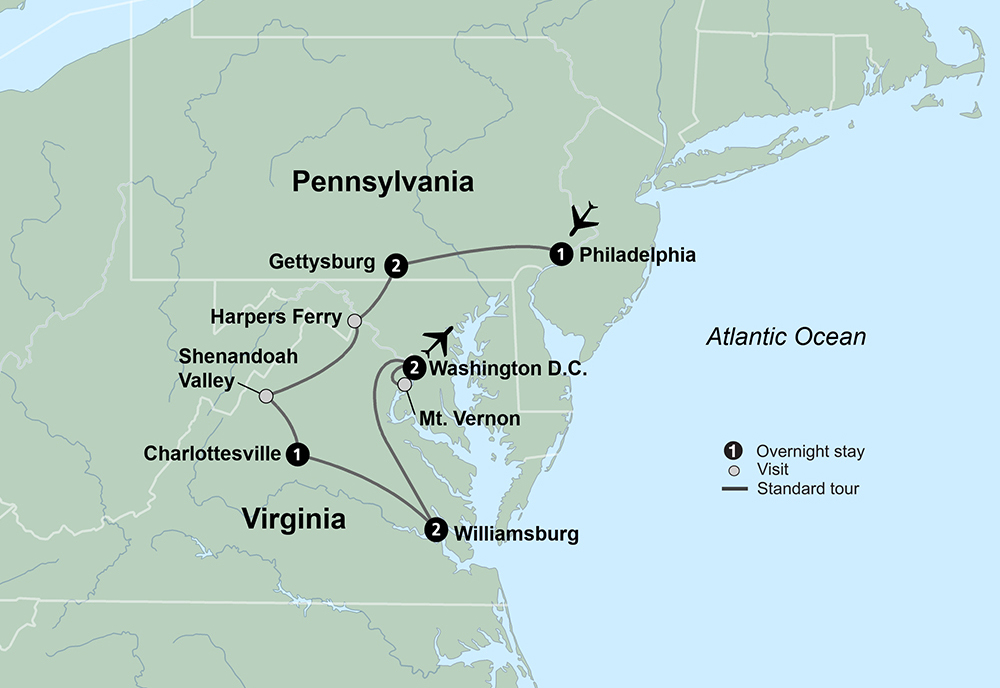 Day
Destination
1
Philadelphia, PA
2
Philadelphia, PA
3
Gettysburg, PA
4
Harper's Ferry, WV
5
Charlottesville, VA
6
Williamsburg, VA
7
Williamsburg, VA
8
Washington, D.C.
8
Washington, D.C.
9
Washington, D.C.
9
Washington, D.C.